Apartments for sale at Gdańsk – Fotoplastykon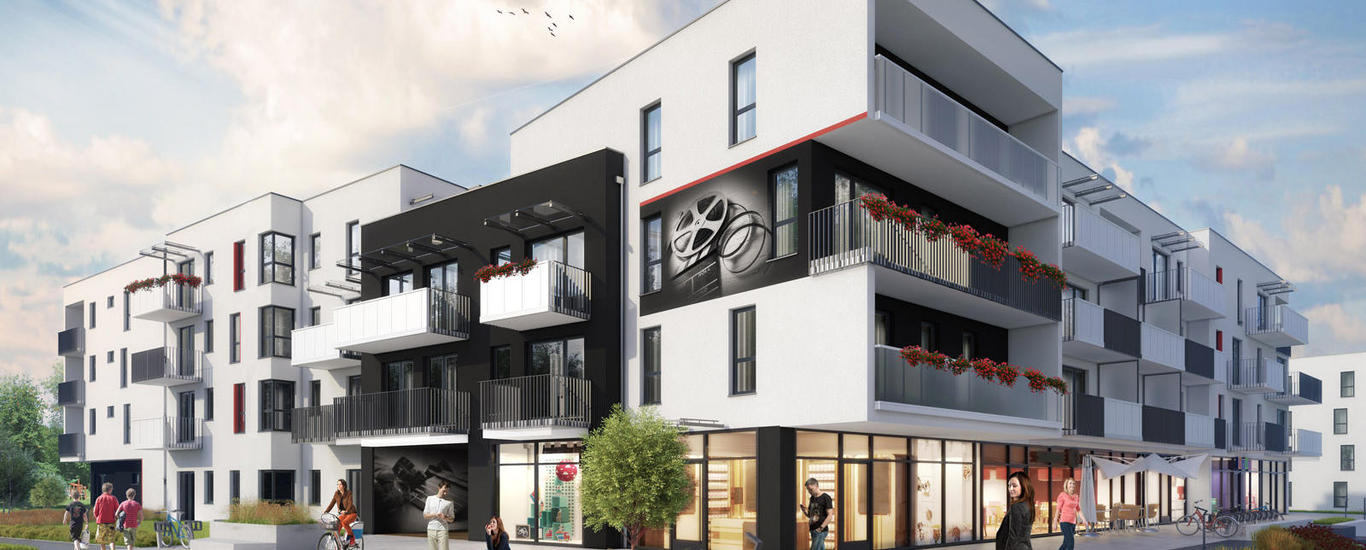 Investment description
Apartments in the new stage already available!
3rd stage will include two cosy, 3-storey buildings, containing: 2 rooms from 34 m2, 3 rooms from 52 m2, and 4 rooms from 76 m2.
Apartments by the lake
Fotoplastykon is located at the junction of Guderskiego Street and Flisykowskiego Street (Gdańsk Jasień), 14 minutes away from the city centre. The location is exceptional: on a large, sunny hill (3.4 hectares), just 100 m away from Świętokrzyska II reservoir.
Gardens up to 146 m2
Sunny kitchens, separate bathrooms and toilets
Walk-in closets
Apartments' height: do 3.2 m (suitable for a mezzanine)
Cosy housing estate
8 buildings in total (3 - 4 storeys)

Very spacious courtyard

6 playgrounds, 3 gyms