Apartments for sale at Gdynia – Brama Sopocka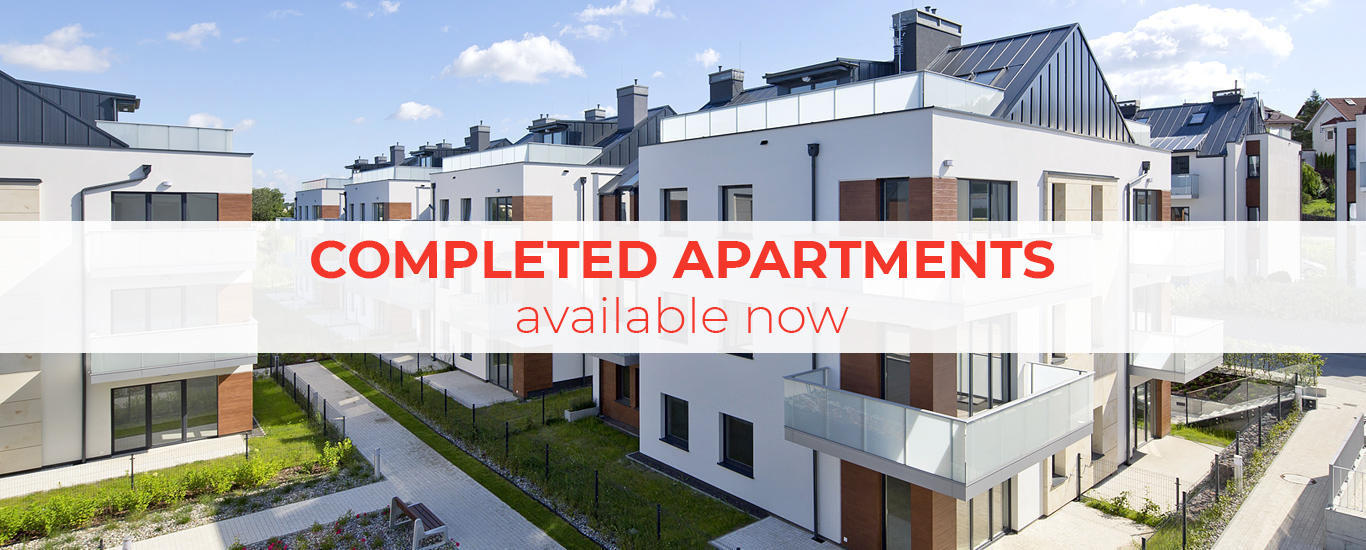 Investment description
Completed apartments starting at 6200 zł/ m2
The offer includes 3-room apartments: from 61 to 98 m2, and 4-rom apartments: from 85 to 103 m2. Most of the apartments have windows on both sides of the building, and an additional second level (already included in the price!) with an area of up to 25 m2.
Large gardens and terraces with a view of the park
From the apartment's second level you can go out directly to a spacious (up to 25 m2) terrace, where you can enjoy the view of the Tricity Landscape Park. Next to the ground-floor apartments, there are gardens with an area of up to 130 m2.
Cosy atmosphere
Each of the 2-storey, villa-like buildings, includes only 6 apartments (2 on each floor). The buildings will house a total of 96 families.