Apartments for sale at Łódź – Senatorska 29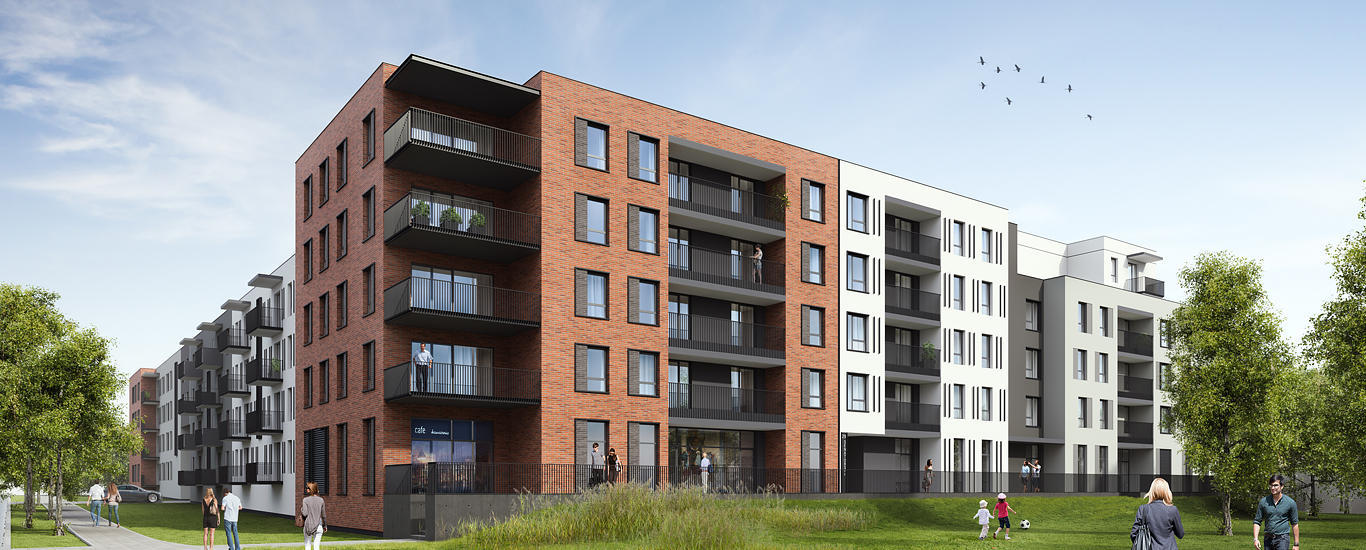 Investment description
Unique architecture in the centre of Łódź
Stylish "Senatorska 29" Tenement Houses revive the best architecture traditions in Łódź in a modern form. Façades with vertical divisions, decorated with hand-formed, dark-red clinker tiles, fit perfectly among the other tenement houses characteristic of the historic Łódź. Classical elegance in a perfect location; just 3 km from Piotrkowska Street.
Cosy housing estate
There are only 238 apartments in this project. Low (3- to 5-storey) and interconnected buildings will surround the centre courtyard with carefully designed greenery. There is already a beautiful chestnut tree growing here, surrounded by lindens.
Wide selection of apartments
The offer includes apartments with 1 to 4 rooms, with floor area of 26 – 80 sq. meters. They have large balconies – up to 16 sq. meters, spacious terraces located on the roof – up to 48 sq. meters, as well as gardens – up to 166 sq. meters.