Warsaw | Brzozowy Zakątek Residence
Apartments for sale at Warsaw – Brzozowy Zakątek Residence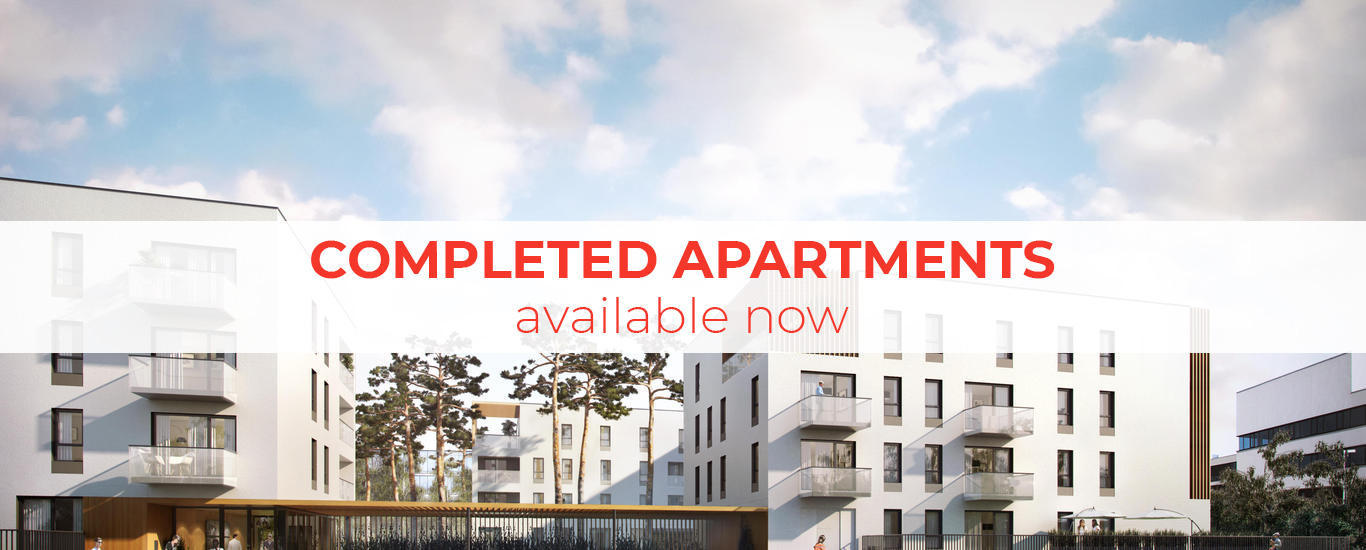 Investment description
Unique location
Rezydencja Brzozowy Zakątek is being built in the heart of Wilanów: 3 minutes from the junction of Rzeczypospolitej and Branickiego streets. The investment is surrounded by beautiful green areas and small (2-storey) buildings of the Wilanów Office Park.


Near the subway, quick access to the city centre
In just 10 minutes you can get to the Imielin Subway station, and in 25 minutes to the city centre, suing the 522 express bus line.


Perfect for families
A complex of two cosy, three-storey buildings, located on a fenced plot with a spacious, green patio. Nearby there are sports fields, large playground for children, and educational facilities (nursery, kindergarten, school at Ledóchowksa Street), and just a few minutes away: Skarpa Ursynowska Nature Reserve and Kabacki Forest.


Very high standard
· Reception desk made from natural wood
· Loggias finished with alucobond (high quality material imitating wood, but resistant to atmospheric effects)
· Panoramic, wooden window
· Representative common areas
· Elegant fence made from steel profiles
· Smart Home in every apartment
· Beautiful internal patio
· Gardens up to 84 m2